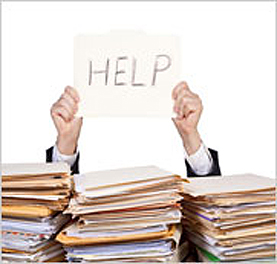 A Virtual Assistant is your silent partner, handling tasks, helping you develop your business. Working remotely from our own office, we give you the support you need. Our VAs are experienced and certified through AssistU, and have extensive knowledge in a variety of software applications and business processes.
What will you gain with a VA?
Support to complete those administrative tasks and free you to do what you do best
A "guru" to help with today's technologies
A partner to help you build your business
What Does a VA Do?
Office Support
Database Management
Calendar / Scheduling
Phone Support
Email and Mail
Invoicing
Writing
Creative
Technical
Correspondence
Newsletter / Email
Editing / Proofreading
Technical Support
Computer Management
Software Support
eCommerce
Training
Update web site content
Research
Potential Clients
Potential Market
Competitors
Products / Services
Development
Marketing Strategy
Marketing Collateral
Business Plan
Website
Presentations
Other
Customer Service
Project Management
Whatever tasks need completion
Cindy and Mel do an excellent job taking care of the things I do not have either the time or talent for. They have been an indispensable part of my business and I owe much of my growth to their efforts.